Apprenticeships | NVQ Courses | Employability Skills Training
If you're looking for NVQ Courses, Health and Social Care Courses, Childcare, Business Administration, Customer service or an Apprenticeships Training Provider, this is the right place for you. Here at Flexlearn we offer NVQ (QCF) and Employability Skills Courses from Level 2, 3 right up to Level 5 in Health and Social Care, Infection Control, Childcare, Manual Handling, Team Leading, Business Administration Apprenticeships Courses in London and across UK. We also offer teaching assistant training courses, Health Care Assistant Courses, Mandatory Health Care Courses at certificate and diploma levels and many more for you.
Flexlearn is one of the fastest growing training providers in the UK, for NVQ and apprenticeship courses. We also offer short courses and bespoke flexible training solutions for employers and their apprentice.
Our approach of offering a wide range of classroom based, blended or online courses provides an excellent alternate method of learning and development for those who struggle to get time away from the workplace or attending classes. Are you unemployed or looking to enhance your career prospect? Are you in work but looking to better you skills. If you're 16-18 years old and looking for the right type of apprenticeship training to help you get qualified whilst you earn, or an employer looking to develop your workforce skills? We have the right QCF, Diploma, Certificate, NVQ courses and Apprenticeships for you.
Apprenticeships
Apprenticeships are nationally recognised training programme that combines real work with learning and training, both on and off the job. If you are an Employer, it is an opportunity for you to employ passionate job-ready young people to work in your business. Apprentices are great for business, they provide real, measurable benefits. New research from the Centre for Economics and Business Research (CEBR) reveals that apprenticeships will contribute £34 billion to the UK economy in 2014. Here are a few of the Apprenticeships currently being offered by us:
Intermediate/advanced Apprenticeships in Children And Young People Workforce
Intermediate/advanced Apprenticeships in Health And Social Care
Intermediate/advanced Apprenticeships in Business Administration
Intermediate/advanced Apprenticeships in Customer Service
Intermediate/advanced Apprenticeships in Retail Skills
Intermediate/advanced Apprenticeships in Leisure and tourism
Please get in touch today on 020 8555 0666 for more information
NVQ Courses
We offer a wide range of training and qualifications in the workplace to help Businesses address skills gaps in their areas. Training is flexible and designed to meet the needs of the employers and individuals. There is no need to attend College and a qualified tutor or work based learning coordinator will support learners in the workplace through bespoke workshops or structured learning programmes. Here are a few of courses the currently being offered by us:
NVQ Level 2 Certificate in Customer Service
NVQ Level 2 Certificate in Retail Skills
NVQ Level 3 Certificate in Customer Service
NVQ Level 3 Diploma in Business Administration
NVQ Level 3 Certificate in Retail Skills
Other Popular Courses
Are you unemployed or looking to enhance your career prospect, why not speak to one of our advisers today to see how we can help you? We offer a wide range of courses designed to provide work skills for the unemployed and job seekers. Whether you are looking to do a short course that will help you prepare for your next job or vocational qualifications specific to a job, our team of experienced Tutors have got something for you. We currently have the following courses on offer:
Teaching Assistant Course
Nursery Assistant Course
Dental Assistant Course
Health and Social Course
Information Technology
Customer Service Skills Course
WordPress Training Course
Social Media Marketing Course
Mandatory Care Courses
At Flexlearn we believe learning should be accessible to everyone, so we have developed an e-learning suite filled with high-quality resources to help people who can't take time off work to attend classes. We also have centers in Barking, Dagenham, Stratford and Hayes should you be interested in any of our classroom based courses.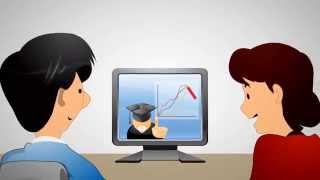 "I have just finished my Level 2 Diploma in Customer Service with Flexlearn. I so much enjoyed studying with them that I have already enrolled to do the Level 3"

 

		

			

 "We have partnered with Flexlearn for the past five years for the training of our Care Staff from Manual Handling to NVQ Level 5 in Health and Social Care. We found their Trainers/Tutors to be very good, knowledgeable and friendly" 

		

			

 "Flexlearn provided me with the skills and confidence I needed to change my career. I can't thank their Staff and Tutors enough" 

		

			

 "Flexlearn's mandatory/short courses are the best mandatory courses I have attended in my 5 year career as a Support Worker. The level of their Trainers, is very high standard"